New report - Live Classroom
Running Matific in a classroom or computer lab has the potential to be an amazing experience for everyone - a fun, engaging learning session that students will love. But it also poses many challenges. Most teachers will spend a lot of time and effort trying to answer questions like:
Who hasn't been able to log in yet? What are their login details?
Is everyone working on the right task?
Who has their computer open, but isn't really working?
Who is struggling with their work?
The Live Classroom Report launches today, and provides you with answers to all of these questions on a single screen. The information is updated in real-time, and tracks student results down to the question level.
The report
At the top of the report is a summary of the status of all the students in your class, and underneath each student is represented with a card: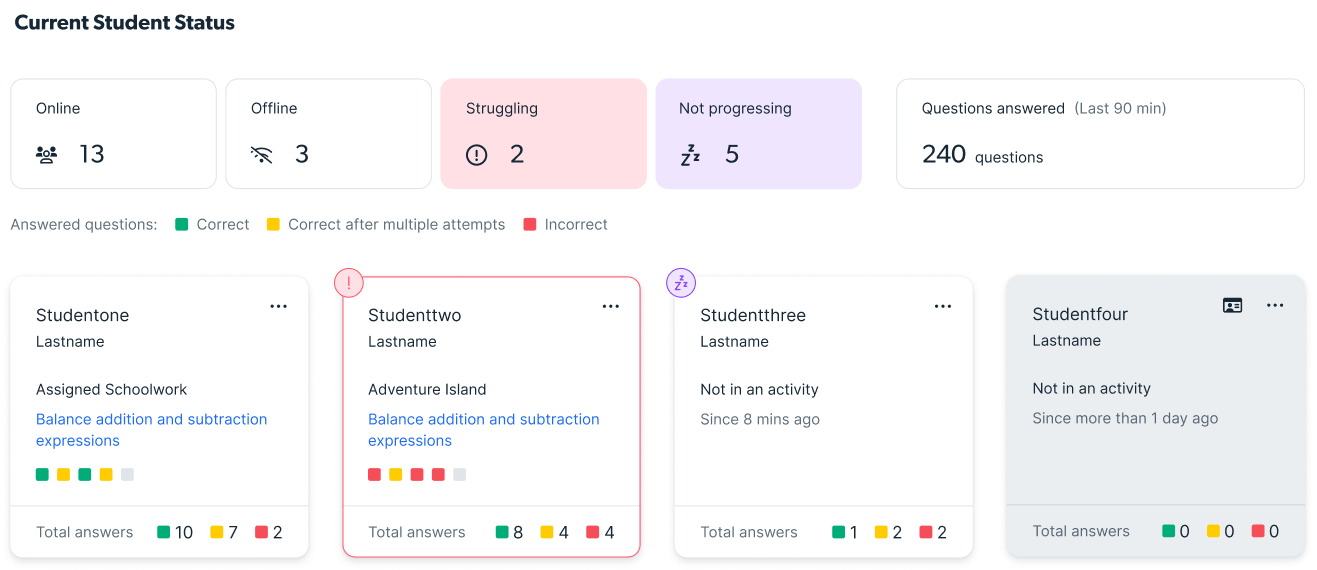 Helping students log in
This is what a card looks like if the student is offline - in this case, the card includes easy access to their login information.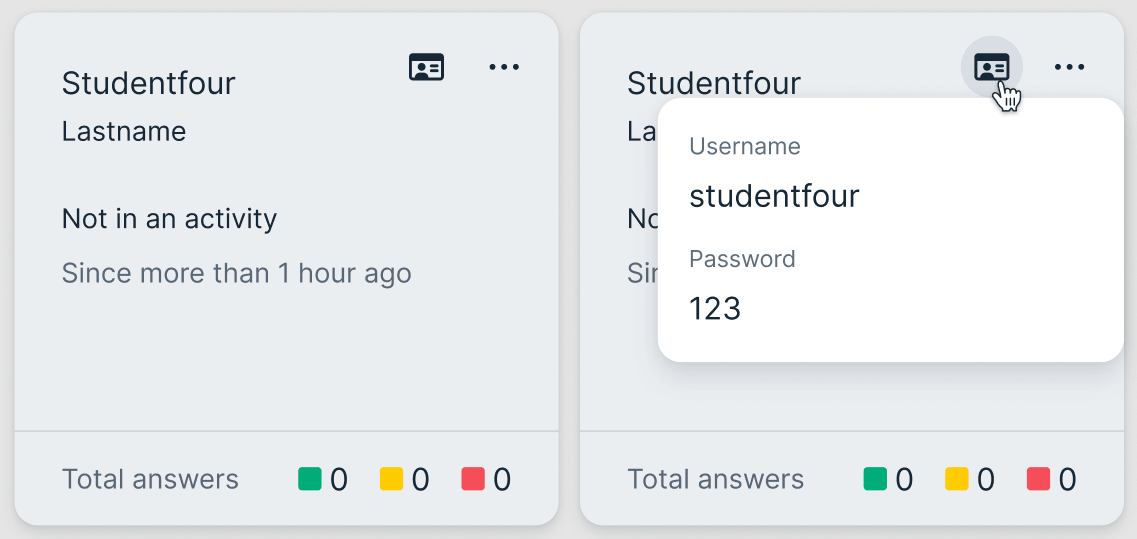 Tracking student progress
For students who are working on an activity, you will see a card that looks like this instead: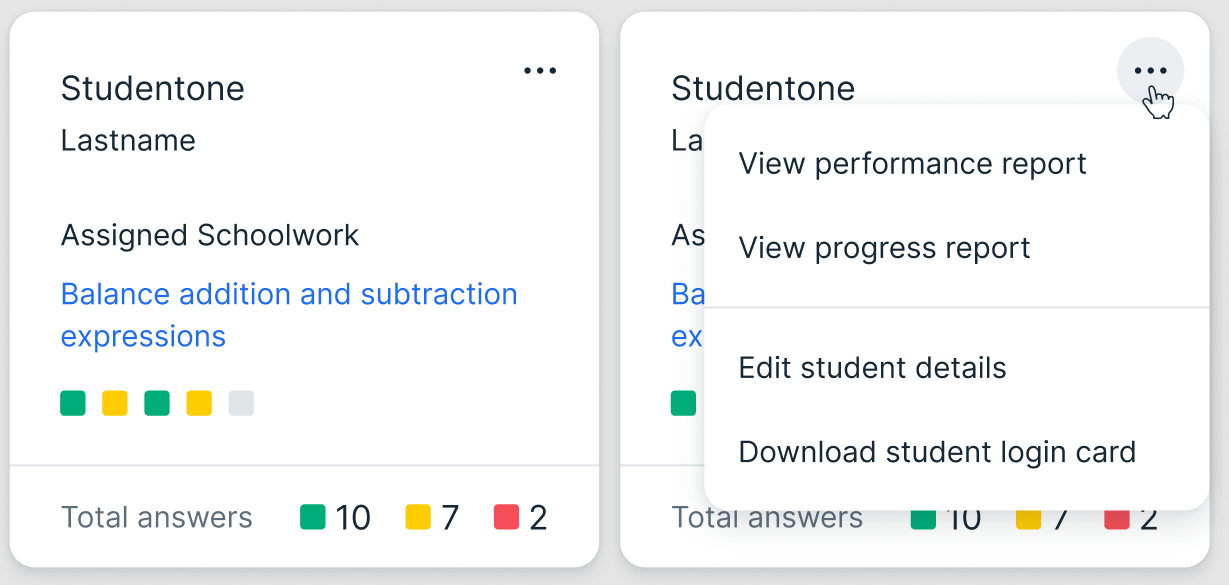 Here we can see what activity the student is working on, where they are working, and how they're doing. This student has answered the first four questions of their activity correctly - though they made two mistakes (the yellow squares), they corrected their mistakes on their own.
At the bottom of the card you can see how many questions they have answered this session, and the card menu provides you with useful reporting and management shortcuts.
Helping students stay engaged
Students who are struggling or not progressing will have cards that look like this: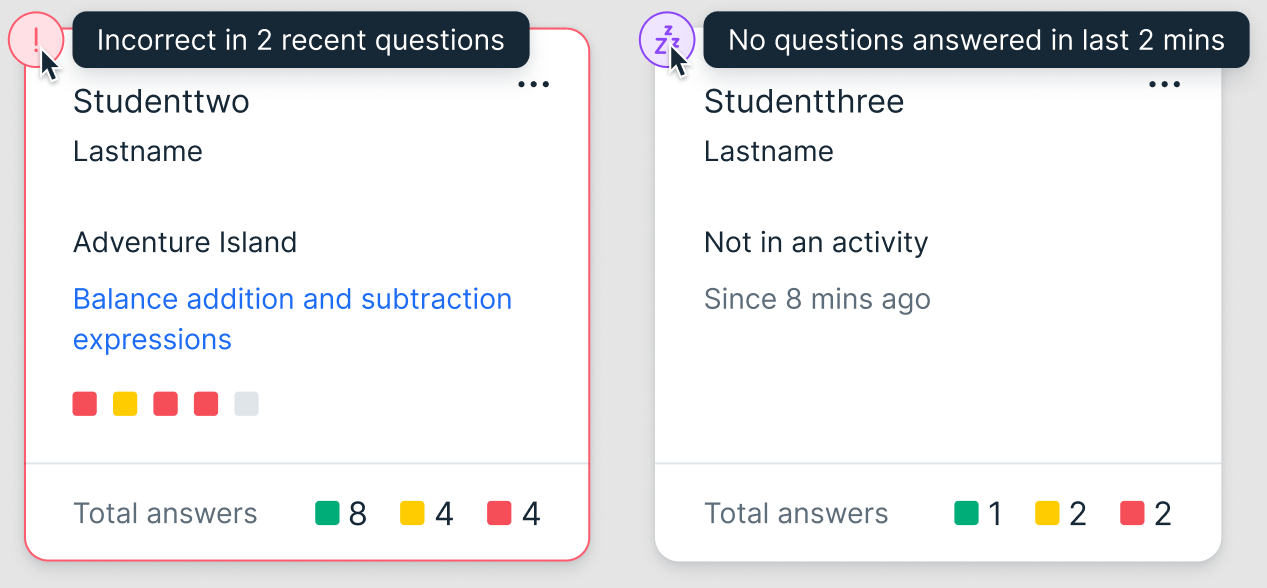 This will allow you to quickly identify who needs your help or encouragement.
This report is available for all Matific teachers for all classes. Access it by clicking the link in the top bar, next to the dashboard.
"We are very excited to bring this report to you, and look forward to hearing how you put it to use in your classroom!"