Class Management Upgrades Available Now!
We know that easily accessing all of the information you need about your class or classes is important.  Matific now features a drop-down menu available for each class that allows teachers and administrators to get to what they need quickly!
WIth our simple drop-down menu, you can click to find features including managing your class details, managing groups, printing login cards, adding students, and more.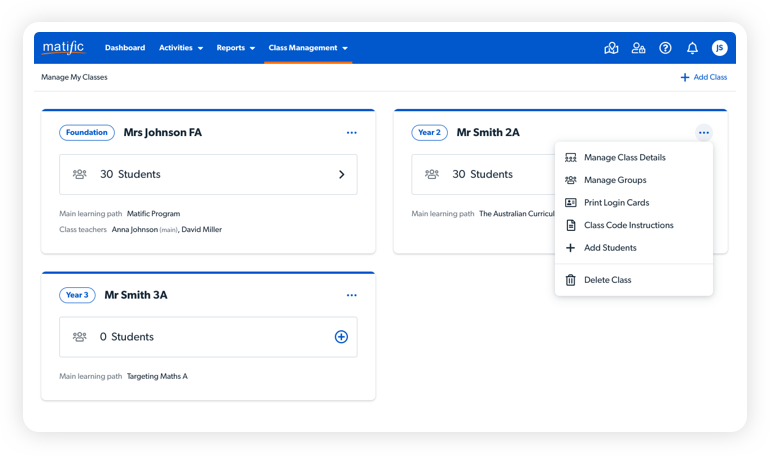 Easy Group Management: You can now manage groups like never before.  Simply add or remove students and move them from one group to another. 
Helpful Alerts: Get alerts when students have not logged in or when something is incomplete. 
Quick access: And easily view, print or download what you need in a snap.  Access to login cards and class code instructions are at your fingertips!  
Anywhere, Any Device: The features are also fully available on mobile devices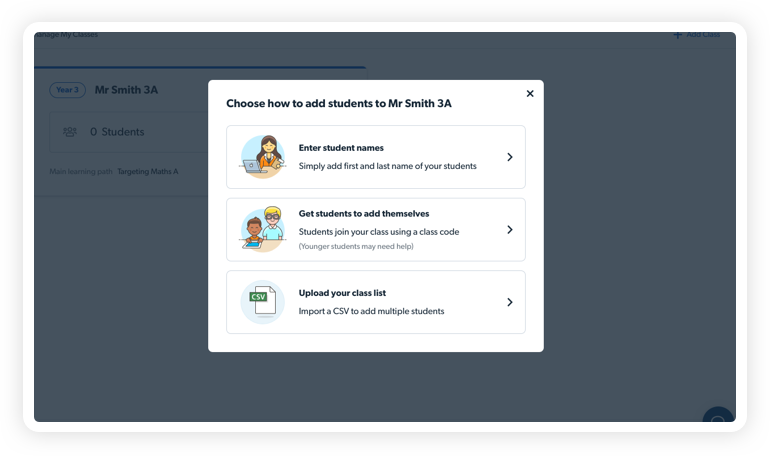 No more searching for what you need to manage your classes and groups! Easy access and use of all class related activities are now in one place.
Ready to see it in action? Login to the Matific Teacher Platform and go to Class Management > Manage My Classes or Manage My Students.