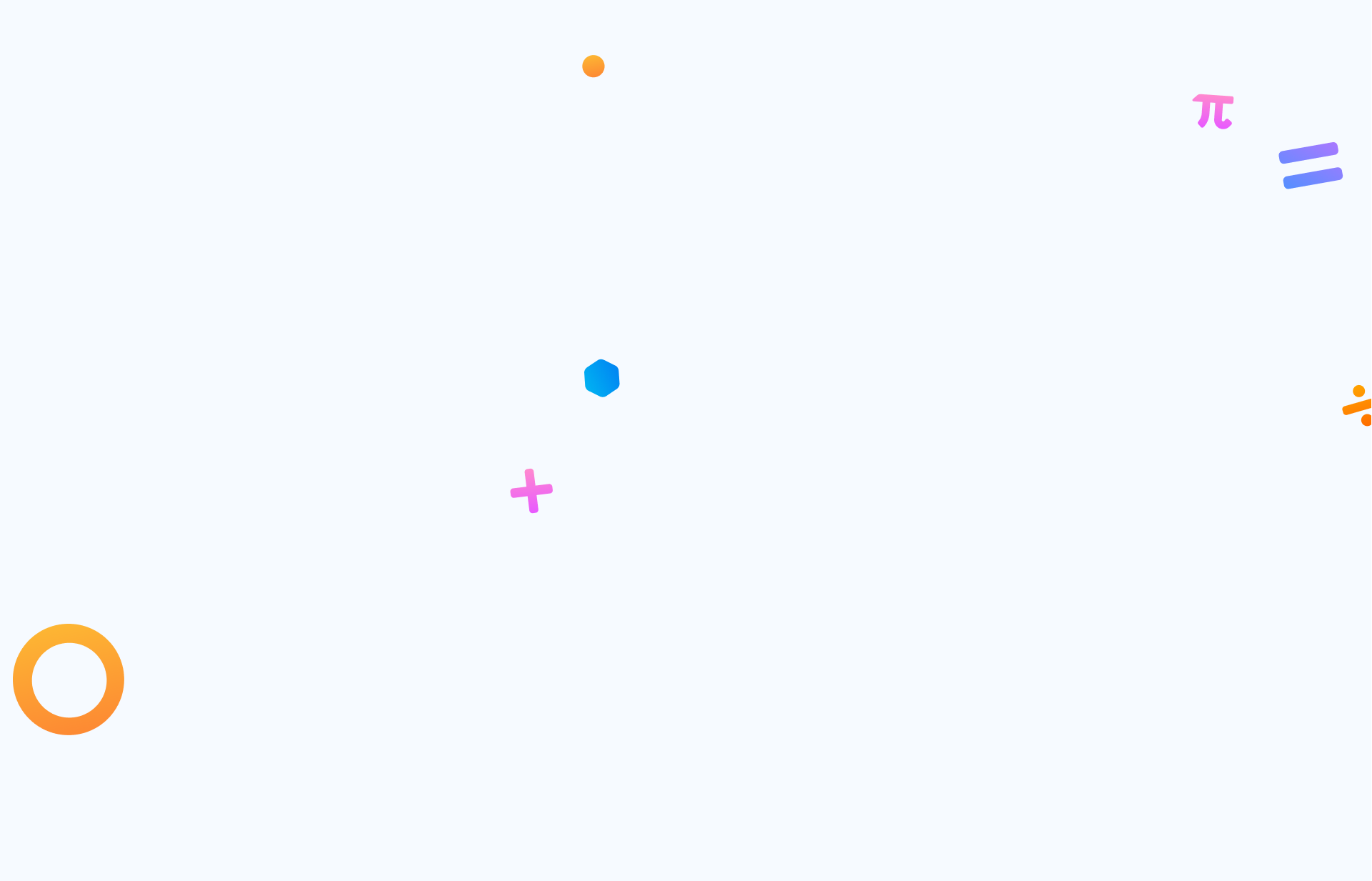 Student App
Smart & Fun
Matific is serious about making math fun. Students progress on their personalised learning path, complete assigned work and learn through multiplayer activities.
Math Activities for K-6
The World's Best
Thousands of maths activities covering the K-6 curriculum, designed by education experts. From conceptual understanding to fluency, Matific has you covered.
Educator & Parent Tools
Simple yet Powerful
Educators and parents have access to powerful tools that provide control, insights and allow for intervention.
A personalized & adaptive
learning

path

Mathematics activities for year K-6 with a rigorous pedagogy designed by education experts.
Less admin, more teaching
Saving you time
Teachers simply encourage their students to use Matific for 30 minutes a week and Matific will highlight what they know and areas for improvement in real-time. Weekly updates will also be sent to teachers to keep them informed of their students' progress.
The content you need
If teachers want to cover specific content, they can simply assign this content for students to complete and it will be seamlessly integrated into their workflow. For the teacher who plans ahead, their assigned work schedule can be easily built out months in advance.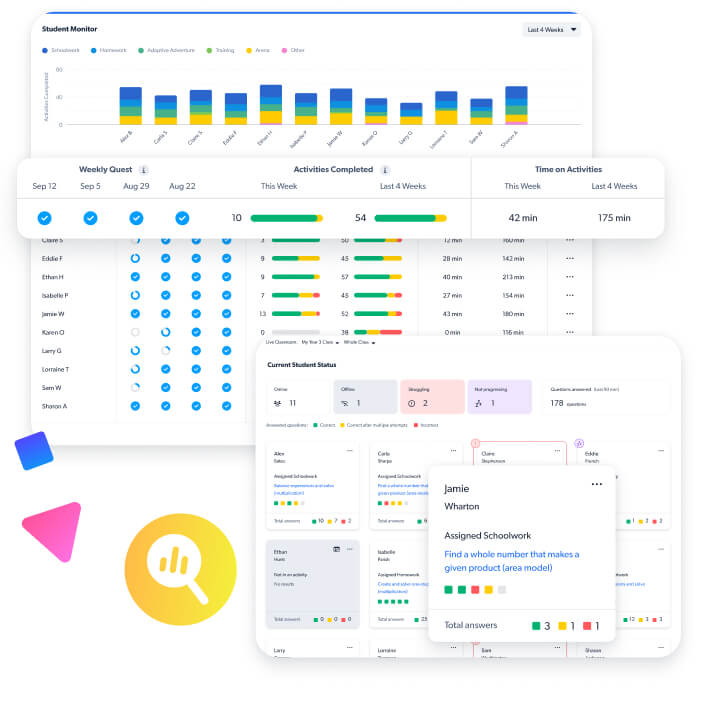 The World's Best Math Activities
Gamified activities with rigorous pedagogy
Students work through our interactive and engaging content. Matific teaches critical thinking, problem solving, and reduces math anxiety. Our carefully curated pedagogical content is wrapped in a fun journey of discovery.
Personalized learning pathways
The path students follow covers the full curriculum of topics and skills arranged to cater for their specific knowledge gaps and needs. Students are also able to practice specific skills in a dedicated training zone.
Homework or Schoolwork clearly identified
If a teacher has set specific work for them to complete, this is presented in a Homework or Schoolwork section for a child to complete.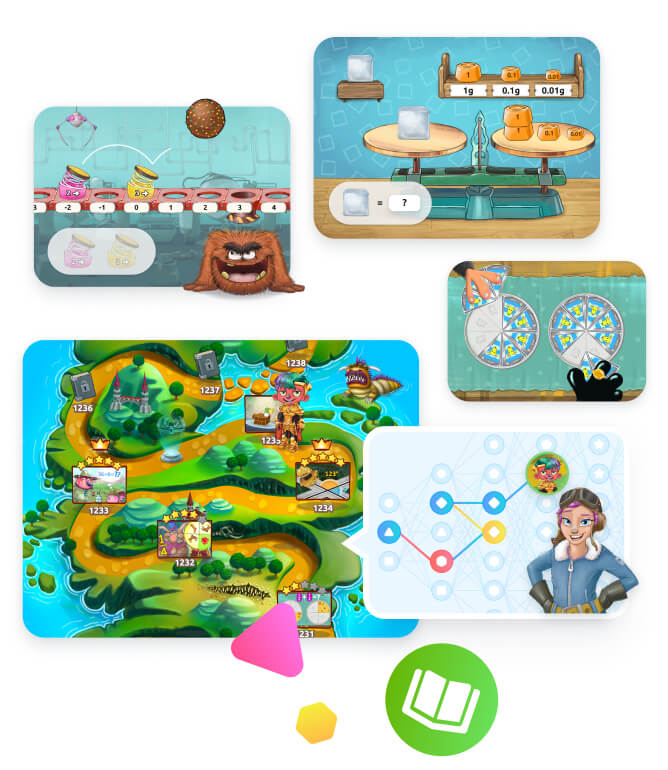 Your child's personal tutor
Make math learning time easy for you and fun for your child
Parents encourage their children to play Matific for 30 minutes a week - Matific takes care of the rest.
Support your child's individual learning needs
The Parent Zone enables parents to view their child's progress in real-time from any device. Parents get insights into where their child is excelling, and if they need any help in certain skills. Weekly updates will also be sent to parents to keep them informed of their child's progress.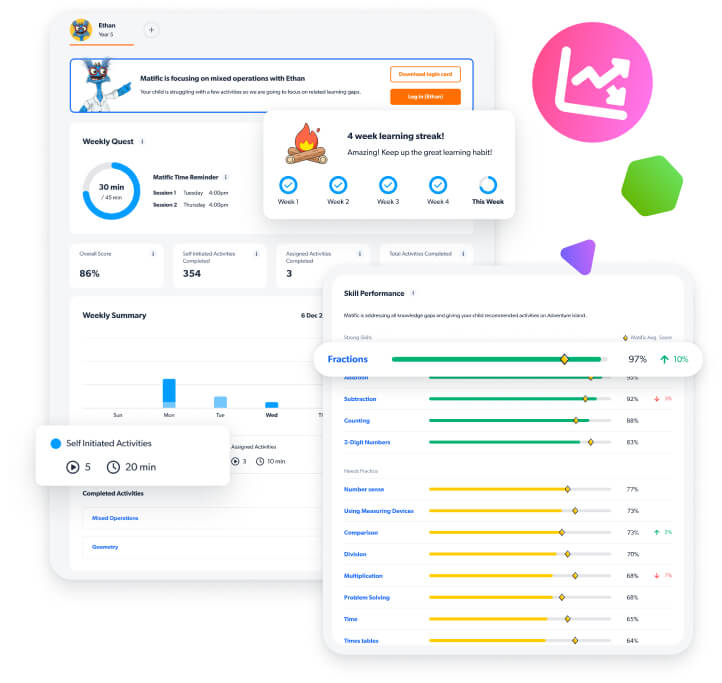 Matific Works
Improves results by

34%

Using Matific in the classroom increases student results.

University of Western Sydney

Drives engagement for

89%

Teachers recommend Matific to their colleagues and continue to use it in class.

Virginia, USA

Increases interest by

31%

Students are more likely to agree that they "want to learn math".

Tamil Nadu, India
Matific's pedagogical principles
Matific's core strength is our 5-point pedagogical principles developed by experts from Stanford, Harvard, Berkley and the Einstein Institute.
Fully integrated into your Education
EcoSystem
Trusted

by millions of users worldwide
"Matific is a fantastic tool for teaching mathematics intuitively and introducing children to scientific thinking."
Prof. Aaron Ciechanover
Nobel Prize winner
"Far more engaging for our students than other online platforms and we like how the questions were adaptive to the students' abilities."
"Matific is very easy to use, and our students enjoyed using it. Parents were also very impressed by what their children were learning and using."
Unlocking children's mathematics
potential
Matific is your learning companion - anytime, anywhere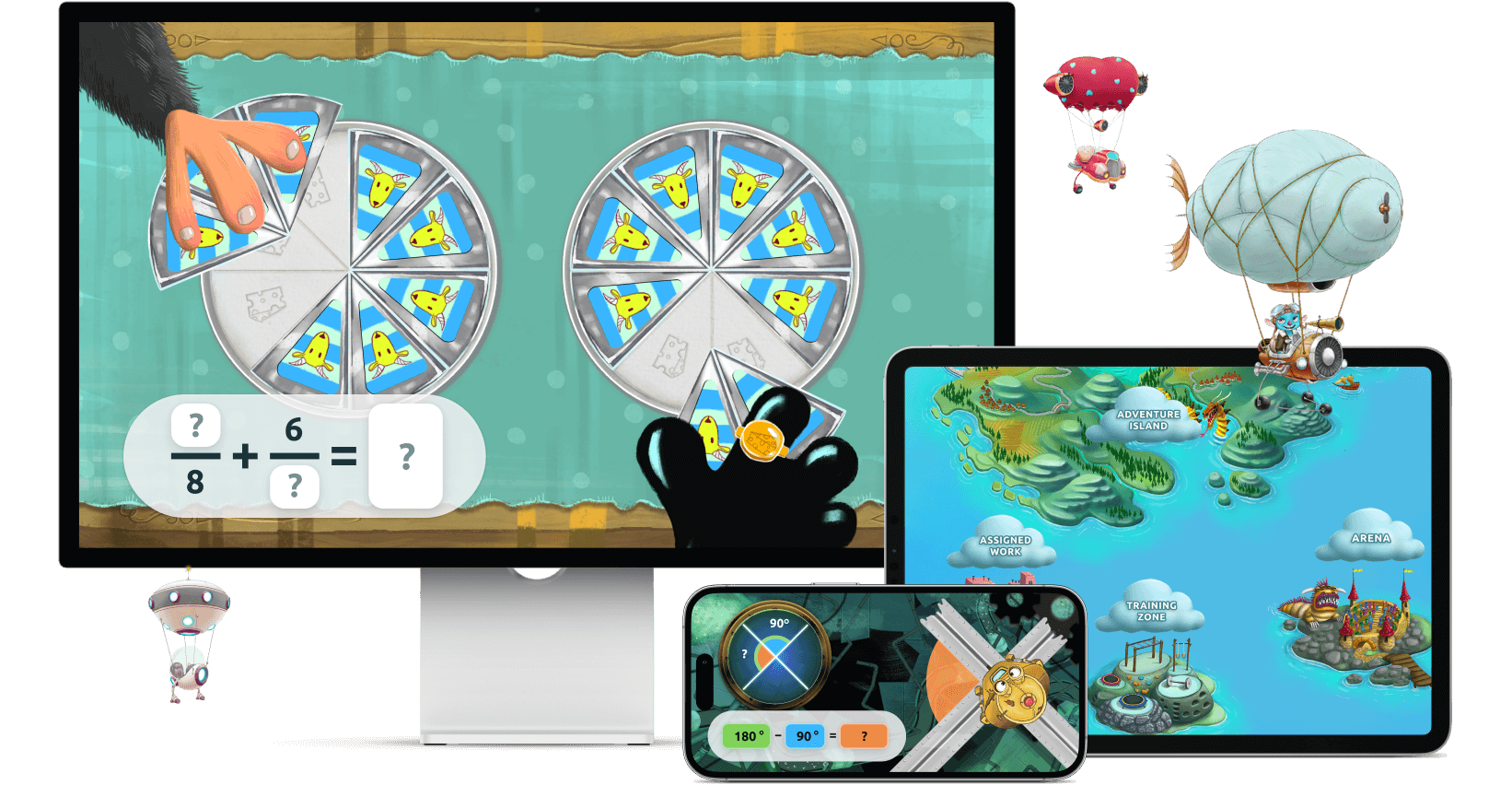 Get started

with Matific, try for free
Matific is a multi-award
winner