Planning Made Easy
Have an entire year's worth of plans done in minutes with pre-defined and easily customisable medium-term plans.

Matific's Planned Activities feature allows you to quickly and effectively build your medium-term plan for the entire year. Your children will be automatically assigned the right activities at the right time. With Matific's Planned Activities, you will see your school year at a glance, stay paced all year, and end the year without rushing!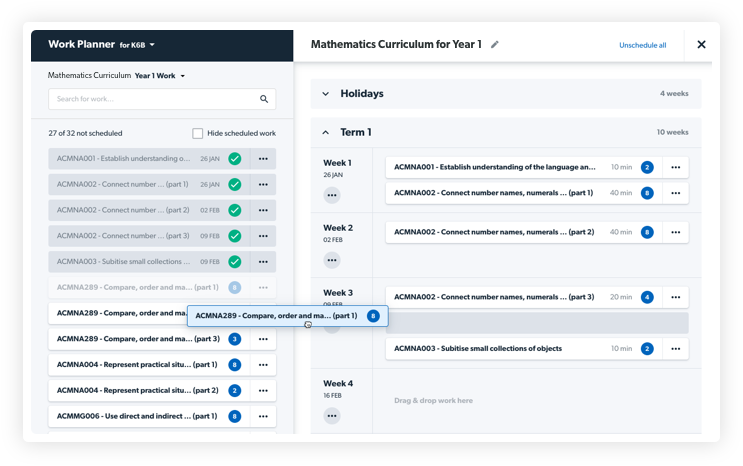 Save time
Simply choose your curriculum or textbook to load our ready-to-use medium-term plans defined by teachers.
Easy to use
You can easily drag and drop content to customise the plan or rearrange the order based on your medium-term plan.
Stay organised
Quickly see which lessons weren't completed and the objectives that need to be reinforced.
Suggested Ways to Use Matific
Easily track student progress
Matific's rich reporting engine gives you the insights you need at your fingertips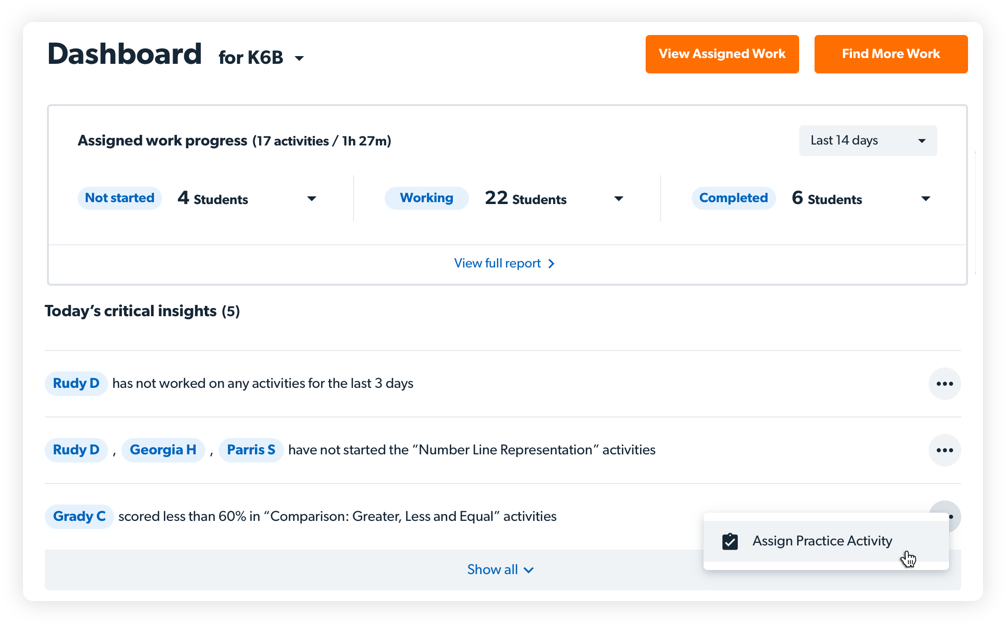 See how your class and individual children are performing by topics or skills at a glance with easy-to-use dashboard designed by teachers for teachers.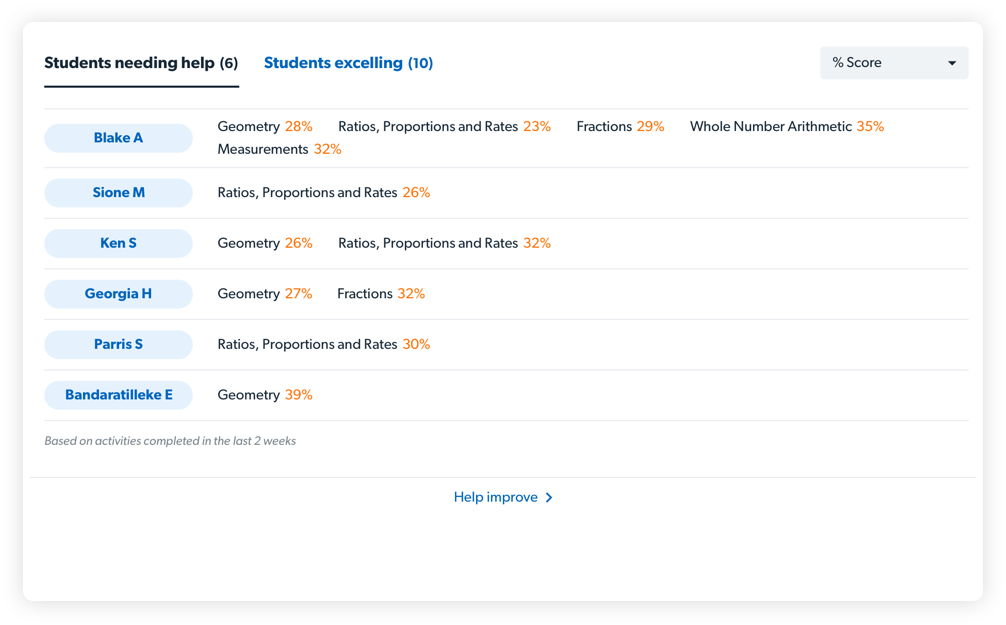 Quickly identify learning strengths and gaps via detailed reports giving you valuable insights into where each child is excelling, and if they need any help in certain skills.
Easily track progress and celebrate achievements for each student, group and class.
Why Matific?
Here are few reasons why Matific will help make Mathematics learning easier for teachers and students.
Matific is a collection of online Mathematics activities that teach students problem solving and critical thinking through discovery. We have been academically proven to improve test scores and to reduce anxiety.

We use game based principles to encourage students to learn through discovery, and we also have all the usual stuff schools may like such as worksheets, lesson plans, and of course real time reporting.

Matific's content is completely browsable and searchable, and you can even designate any content specifically for schoolwork or homework, and all our content is aligned to your local curriculum or textbook.

If you like, you can use the Matific's auto assign feature to assign 15 minutes of targeted and personalised work to your students each week, and then track their progress.

Most importantly, we've worked really hard to make sure students LOVE Matific.
Awards of excellence in education