Aligned to your
school's curriculum
Matific works alongside your local mathematics curriculum, meaning each activity is relevant and valuable to their personal learning journey.
Whether your child is seeking support or enrichment, Matific ensures they can become confident and capable learners - now and in the years to come.
Did you know?
Using Matific has proven to help improve result by 34%
Adaptive and engaging learning activities that help your child master concepts at their own pace.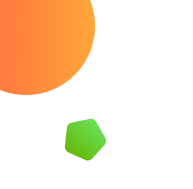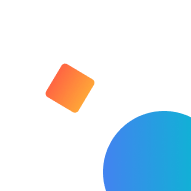 Adaptive activities for all skill levels and learning styles
Matific transforms maths into a journey of discovery and growth that engages each student's distinct strengths and goals. Take the algorithm-led path or let your child learn on their own accord.
Adaptive Adventure
Personalised programs guided by Matific's next-gen algorithm
Matific's advanced algorithm adapts to each child's pace and progress to curate an individual maths adventure that ensures they're never rushed or held back.
Training Zone
Student-led learning for every maths topic
Students refine their skills through maths activities that focus on specific topics across the maths curriculum.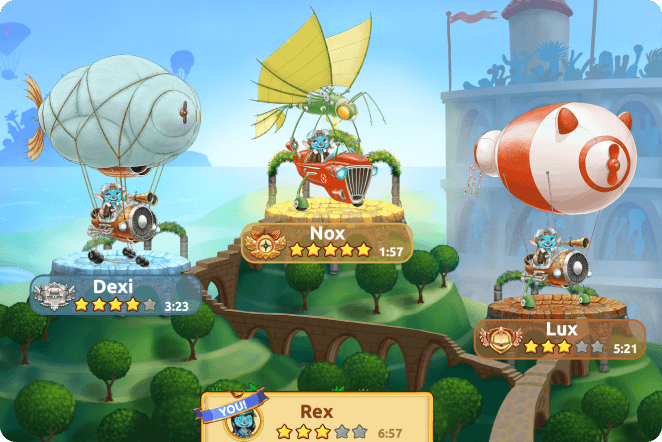 Multiplayer Arena
Join a virtual classroom with millions of learners
Give your child the opportunity to build their maths skills alongside their peers from across the globe. Together, they'll develop their knowledge, deepen their understanding and become conceptual learners.
Your child's personal tutor
Your child's personal tutor
A personalized and adaptive learning path
When your child uses Matific, they're never rushed or held behind. Matific's Adventure Island algorithm adapts to your child's pace and progress.
Matific improves math performance
Is your child struggling with a certain math concept? The Matific Training Zone targets topics your child could improve in, helping your child master even the most challenging concepts.
Curriculum aligned
Matific is aligned to your local curriculum, ensuring your child is on track. This makes Matific a perfect education companion. With Matific, you can be assured all requirements are covered.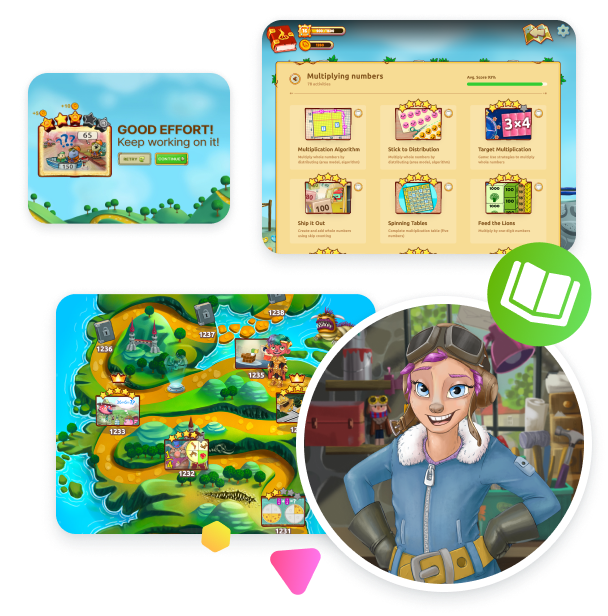 Improve math outcomes
Matific works!
When using the app 30 minutes per week, Matific helps improve test scores by an average of 34%. Plus, 31% more kids say "I want to learn math" after using Matific. We think that's pretty amazing!
Your child learns how to think
With Matific, kids don't just blindly memorize math facts. Instead, they gain conceptual understanding and critical thinking skills of math concepts.
Developed by experts in education
Our team is composed of experts from Harvard, Berkeley, MIT, and Stanford. We work hard to make sure Matific is highly effective at teaching new concepts and reinforcing prior knowledge.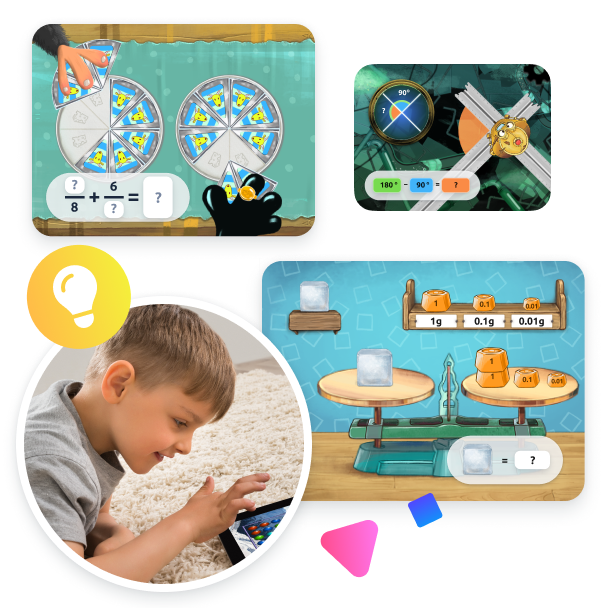 We keep you in the loop
Track your child's progress
Our Parent Dashboard allows you to stay up to date on your child's progress. See how often and how long your child uses Matific, what topics they're learning about, and their performance.
Know your child's strengths and weaknesses
Matific provides regular updates on your child's strengths and weaknesses. With these insights, you can provide extra support where your child is struggling and enrichment to further develop their strengths.
Stay Involved
Matific helps you feel empowered to make a difference in your child's academic journey. With Matific, you can even assign work to target areas for improvement.


Matific Plan & Pricing
SAVE 42%

Yearly plan

Billed every 12 months

( per month)

Monthly plan

Billed every month

per month
Features

Curriculum Aligned

A.I. Learning Path

Develop Critical Thinking and Problem Solving Skills

Builds Conceptual Understanding

Game Based Learning

Parent Report

Parent Dashboard

Learn anytime anywhere

Built-in Rewards and Motivation

Price

Other Products

Private Tutors
Matific's pedagogical principles
Matific's core strength is our 5-point pedagogical principles developed by experts from Stanford, Harvard, Berkley and the Einstein Institute.
Easy for you, fun for your child
Anytime, anywhere
Your child can play Matific on any platform or device. Whether you're waiting for an appointment, in traffic, or at home, your child can practice math skills.
Online, offline
Matific can also be played offline through the app, so you don't ever have to worry about WIFI connections or exceeding your data plan.
Safe for children
Matific is kidSAFE certified. There is no advertising and no third party can contact your child through the app.
Matific is your learning companion - anytime, anywhere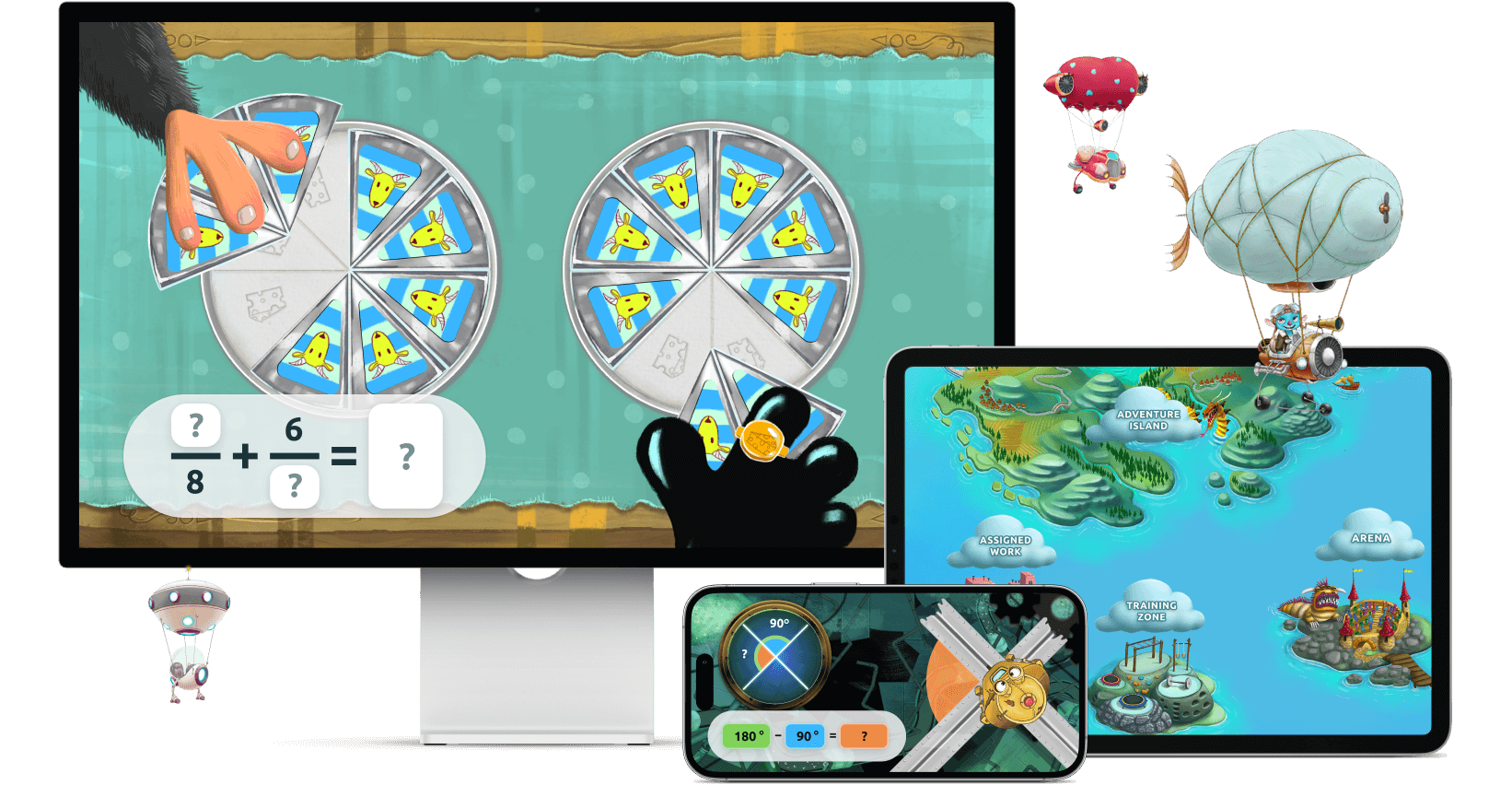 Begin the Matific journey here for free!
Your adventure kicks-off with a 7-day free trial. Welcome engaging and growth-focused learning at your fingertips.
7-day free trial, then as little as
a month
Start your free trial