What do
Academicians say about

Matific?
"When working with Matific, students discover mathematical insights and patterns, rules, and techniques in an exploratory self-guided process."

Shimon Schocken

NUY, Harvard, Stanford

"When children are presented with interesting, challenging problems, as they are when using Matific, they go for it and learn more!"

Prof. Raz Kupferman

Einstein Institute of Mathematics

"Technology-enabled tools like Matific can help students explore and learn Maths on their own."

Prof. M M Pant

Former Pro Vice-Chancellor, IGNOU & Evangelist, AI in Education
Help your students
get ahead in Maths
Matific provides kids a fun, stress-free and engaging learning environment. Here's what to expect when you sign up your child:
Gain access to the world's renowned AI-driven maths platform for K-6
2000+ exciting activities aligned to CBSE, ICSE, IB, Cambridge & State curriculum
Matific Summer Camp Certificate of Participation!
Free annual membership of Matific for the top 3 performers in each grade
4 Reasons to Enroll Your Students in

Matific's Summer Camp 2022
Improve Maths Performance
Matific has been academically proven to increase results by up to 34%. Matific's award-winning pedagogy and gamified activities take students to new academic heights.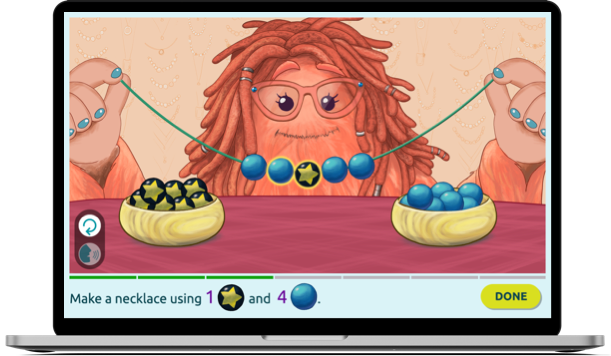 Close Learning Gaps and Get Ahead
Global challenges over the last few years have resulted in fewer days of in-person learning and educational setbacks. Matific's unique algorithms and award-winning activities will help students excel, close learning gaps, and feel confident in maths.
Track Your Students' Progress
Our Teacher Dashboard lets you see your students' progress in just a few clicks. See how often and how long your students uses Matific, what topics they're learning about, and their performance.
Spark New Love for Maths
Reinforce maths in a FUN way over the summer with Matific! 30 min a week is all it takes to help keep students' maths learning on track.
Don't miss amazing summer Maths learning,
Register now!
A personalised & adaptive
learning

path

Mathematics activities for year K-6 with a rigorous pedagogy designed by education experts.
Join millions of teachers and students worldwide who use Matific to achieve academic excellence in mathematics.
Makes maths fun and engaging while improving while learning outcomes for students
Matific Works
Improves results by

34%

Using Matific in the classroom increases student results.

University of Western Sydney

Drives engagement for

89%

Teachers recommend Matific to their colleagues and continue to use it in class.

Virginia, USA

Increases interest by

31%

Students are more likely to agree that they "want to learn maths".

Tamil Nadu, India
Frequently Asked
Questions
How do I register?
What are the important dates for summer camp?
Camp duration: 14th May - 24th Jun
What will students do while attending the summer camp?
Summer camp is a fun experience filled with opportunities for learning. While attending, campers wil complete engaging online self-paced lessons.
Does the content align with my school curriculum?
Yes. All our learning plans are aligned to CBSE, IB, Cambridge, ICSE, and state board
Is there a participation certificate?
Students who have completed at least 25 activities will get Matific Summer Camp Certificate of Participation!